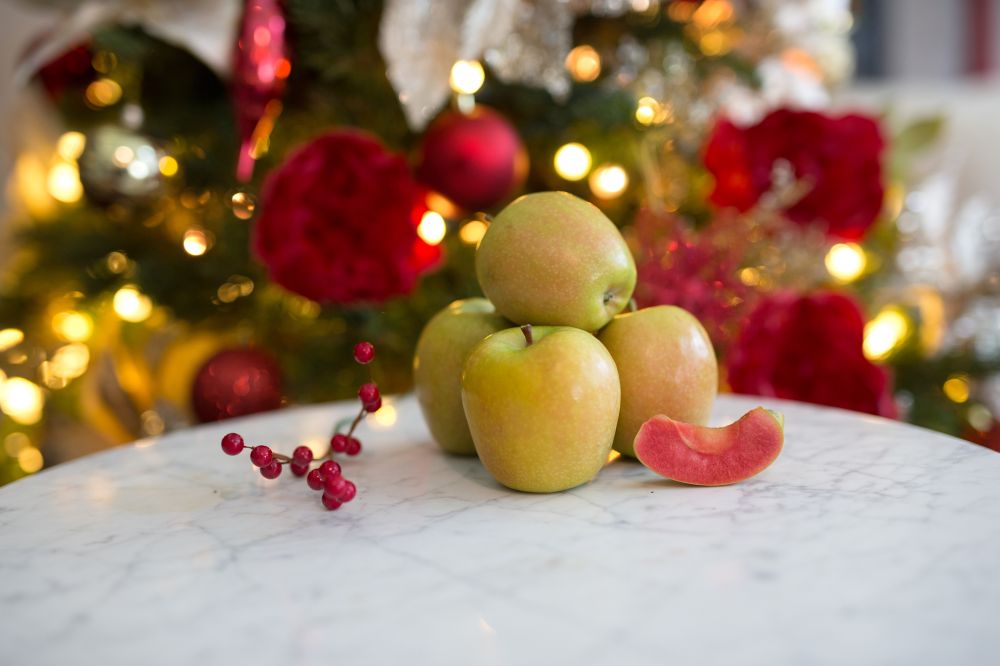 Treasured Hidden Rose®
Discovered in Oregon and only grown locally, the Hidden Rose Apple® is both unique in flavor and appearance. Well known for it's vibrant pink flesh, the Hidden Rose Apple® have an unmistakable flavor; sweet, yet tart, with hints of strawberry lemonade. The Hidden rose apple is truly a treasure worth finding.
Brûlée Pecans
Created by using a special technique originally from East Asia, 'Micro-Glazing' the pecans with a paper thin coating of caramel enhances their natural nutty flavor without adding too much sweetness or losing that perfect crunch. Imagine taking the first bite of Creme Brûlée, breaking the crisp glazed surface and tasting the buttery goodness of the custard. The exclusive Dragonberry Brûlée pecans will fulfil that first bite experience over and over again.